Subscribing
To enroll in a TechCats Solutions subscription or manage existing subscriptions visit TechCats Solutions (https://TechCats.Solutions), enter your school email address and click Logon/Register. If the email address hasn't yet registered with TechCats Solutions you will get a notice that an email will be sent from Invites@Microcoft.com with an invitation.

Go check email and respond to the invitation by clicking Accept Invitation.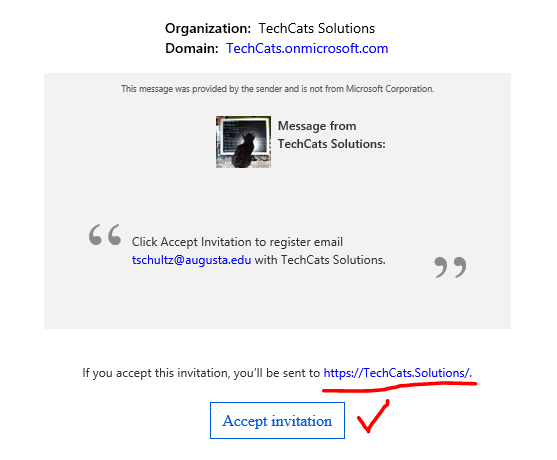 This will lead to a web page where you should Accept which allows you to login at TechCats Solutions with your school email address.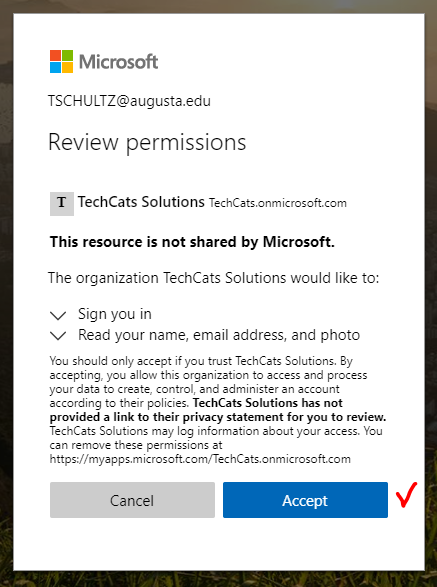 This will lead back to TechCats Solutions (https://TechCats.Solutions). Now - and on any future visits - entering your campus email address and clicking Logon/Register will take you through your normal campus login procedure. After you authenticate you will see subscriptions available to your login.

If you have a claim code enter it (leave Claim Code blank if not) and then click Subscribe next to the subscription you want to enroll in. Unless you have a valid Claim Code this will take you to PayPal where you can pay for your subscription with any credit card, debit care, or PayPal account. After paying or claiming a code you will be able to see your TechCats Subscription credentials and change the password for them (this does not change your campus password, just the password for the subscribed asset).

This page will also have a link to information about managing access to the subscribed asset.